RANDOM THOUGHTS FROM A VEERING MIND:
A JOURNAL OF WHIMSY
(Soft Cover)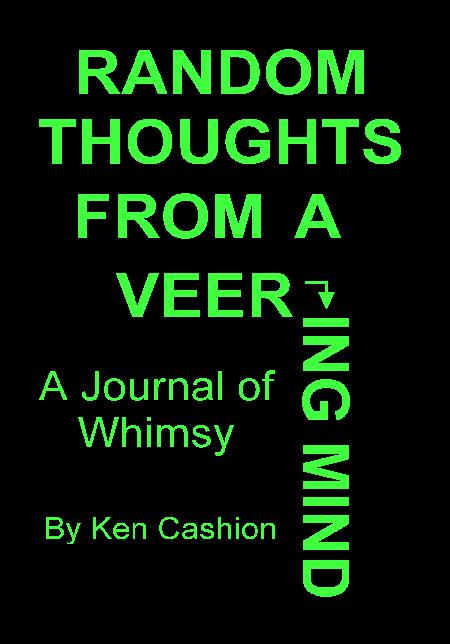 RANDOM THOUGHTS FROM A VEERING MIND tHIS is a book containing general thoughts on the many subjects the author has addressed in personal and unpublished writings since 1970. The book is not a journal, though it has some journal entries. This book presents many observations, even if a little skewed. The comments are Politically Incorrect without being malicious; irreverent without being sacrilegious; and literal without being crude (not often) nor profane (never – unless in dialog context).
This book will challenge the reader. The results of this challenge may be a laugh, a knowing and smiling nod of agreement, or perhaps a short rant at the author's insensitivity; even when the reader figures out that the author is correct in his interpretations of American society. We sometimes agree with what is written, but resent the author for writing it. The author considers this to be the reader's problem, rather than his.
This book addresses many social issues, and in some cases these caused the epiphanies which are presented in allegorical form.